A new addition to the silicone ice tray market has arrived with the release of the 4-cavity bulldog ice tray. The tray is made of high-quality, food-grade silicone and is designed to create four detailed bulldog-shaped ice cubes.
The unique design of the tray allows for easy release of the ice cubes, making it a convenient and hassle-free addition to any kitchen. The silicone material also ensures that the tray is flexible and durable, making it easy to clean and long-lasting.
The bulldog ice tray is perfect for dog lovers and anyone looking to add a touch of fun and creativity to their drinks. The detailed bulldog shape of the ice cubes is sure to impress guests and add a playful element to any drink.
In addition to creating ice cubes, the tray can also be used for creating chocolate bulldog-shaped treats or even as a mold for other creations.
The tray is currently available for purchase online and in select stores. Its affordable price point and unique design make it a must-have for anyone looking to add a fun and practical item to their kitchen collection.
Overall, the new silicone 4-cavity bulldog ice tray is a fun and creative addition to the silicone ice tray market that is sure to impress and delight anyone who loves dogs or unique kitchen gadgets.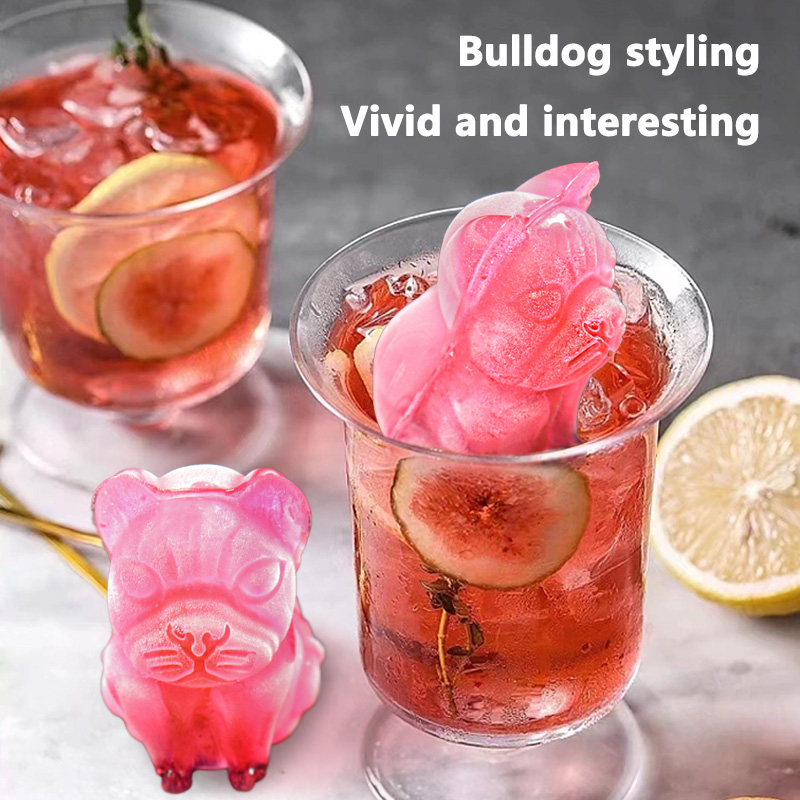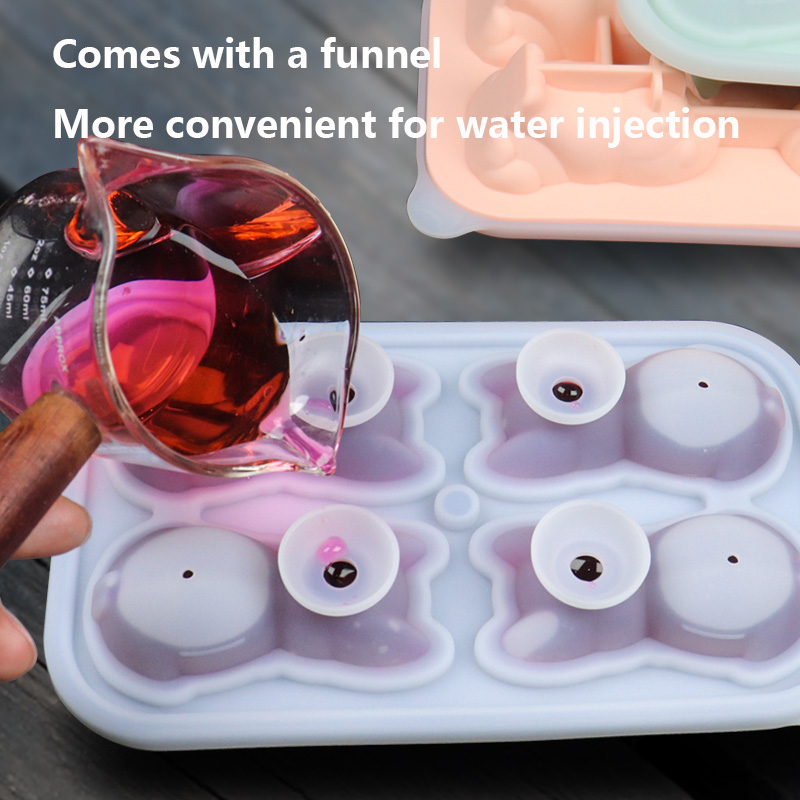 ---
Post time: May-12-2023