A new silicone baby feeding set has hit the market, and it's sure to make mealtime more fun for both parents and babies. The set includes a burger-shaped bowl, a pizza-shaped plate with a suction base, a set of silicone fork and spoon, a cup for drinks, and a bib.
The burger bowl is perfect for serving up pureed veggies, fruits, or meats. The fun shape is sure to capture the attention of even the pickiest eaters. The pizza plate is also a hit, with its suction base that keeps it firmly in place on the table or highchair tray. It's great for finger foods or small bites of different snacks.
The silicone fork and spoon are soft and gentle on baby's gums and teeth, and they're easy for little hands to grip. The cup is made of the same silicone material and is spill-proof, making it a great option for toddlers who are learning to drink on their own.
And of course, no mealtime is complete without a bib. The included bib is made of waterproof material and is easy to clean, making it a great addition to any feeding routine.
Overall, the new silicone baby feeding set is a great option for parents who want to make mealtime more fun and engaging for their little ones. The set is durable, easy to clean, and is sure to last through many meals and snacks.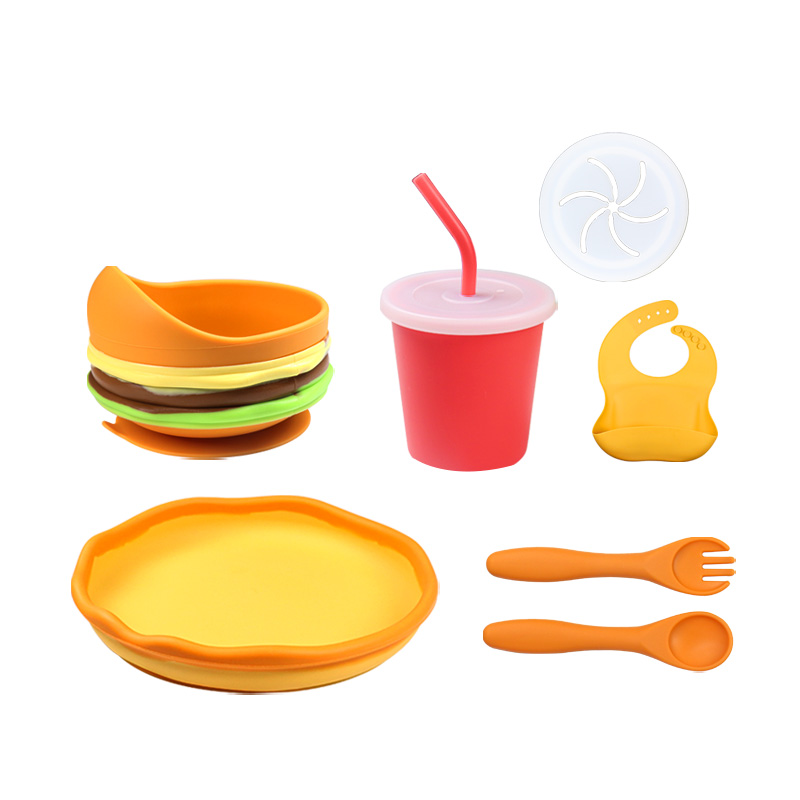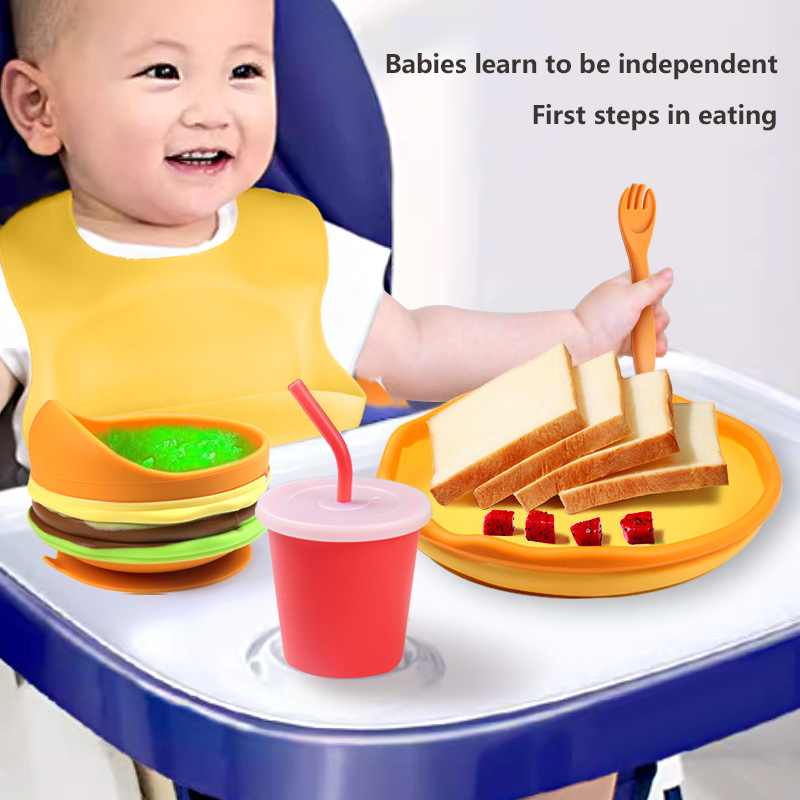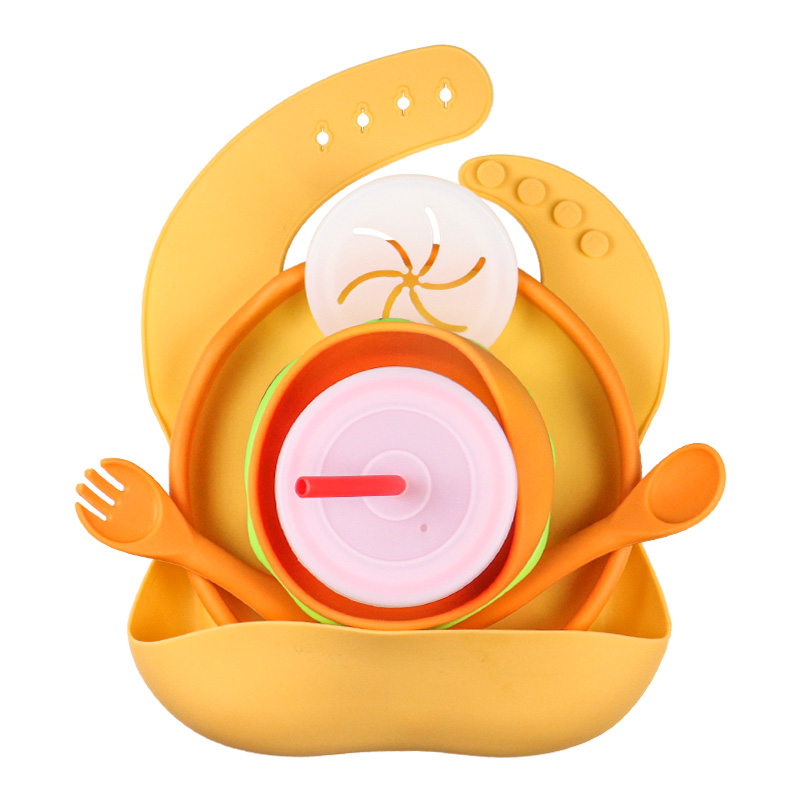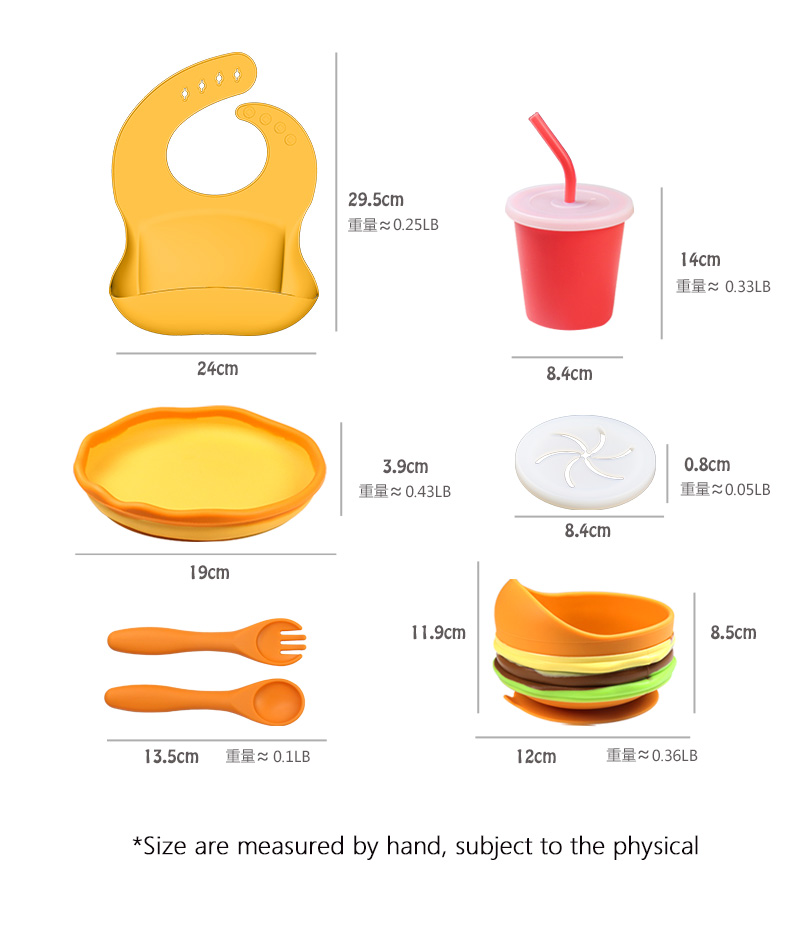 ---
Post time: May-20-2023