We are the top 2 silicone ice tray creative companies in China. Over the past 3 years, we have developed many new silicone ice trays and balls , and have also obtained patents. So only our company can produce, other Chinese suppliers can't produce, they can only buy from our factory. So far, many Chinese Alibaba sellers and Chinese Amazon sellers often buy our new models, if you are familiar with American Amazon and Alibaba, you will find many sellers selling our new ice trays and balls .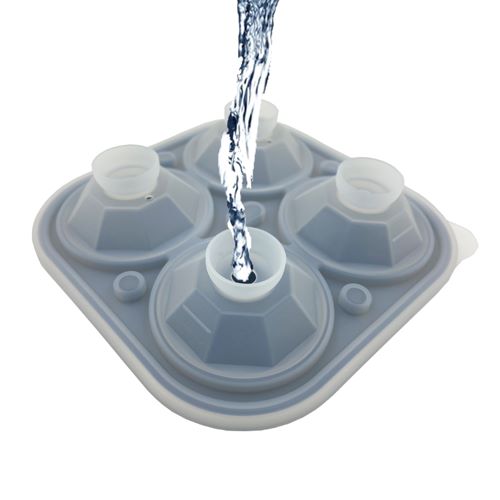 Recently our company has developed a new type of silicone 4-hole diamond, which has the following advantages:
1. Its cover is transparent, consumers can clearly see the position of the water when adding water
2. Multi-layer sealing structure, no leakage
3. The top comes with a funnel shape, water can be added directly from the funnel
4. The 5 circular and oval buttons in the middle can prevent water from flowing from one hole to another, ensuring the independence of each puck
5. The white horizontal line on the white lid represents where the water needs to be added
6. An opening is added to facilitate consumers to open the hockey puck
7.4 small round holes to help release excess gas (when freezing)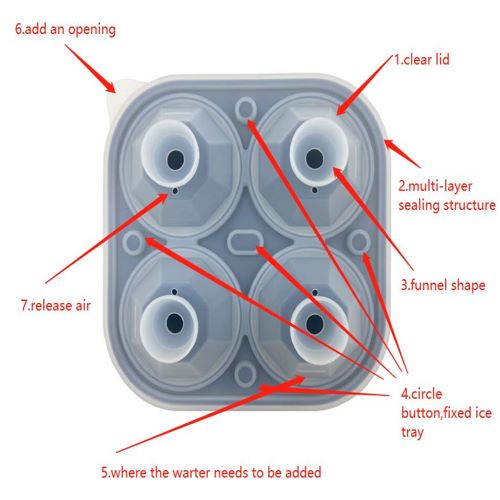 product features:
1. Size: 13.5*13.5*5.5CM
2. Maximum diameter of ice cubes: 5.5 cm
3. Weight: 106g
4. Color: black, gray, pink, green, or other customized colors
5. Packing: opp bag packing or customized packing
6. MOQ: Any quantity, if you want to customize the packaging, the MOQ is 500 pieces. We can also provide samples.
This is currently the only 4-hole diamond ice tray in the world with its own funnel. At present, a large American supermarket chain has placed orders.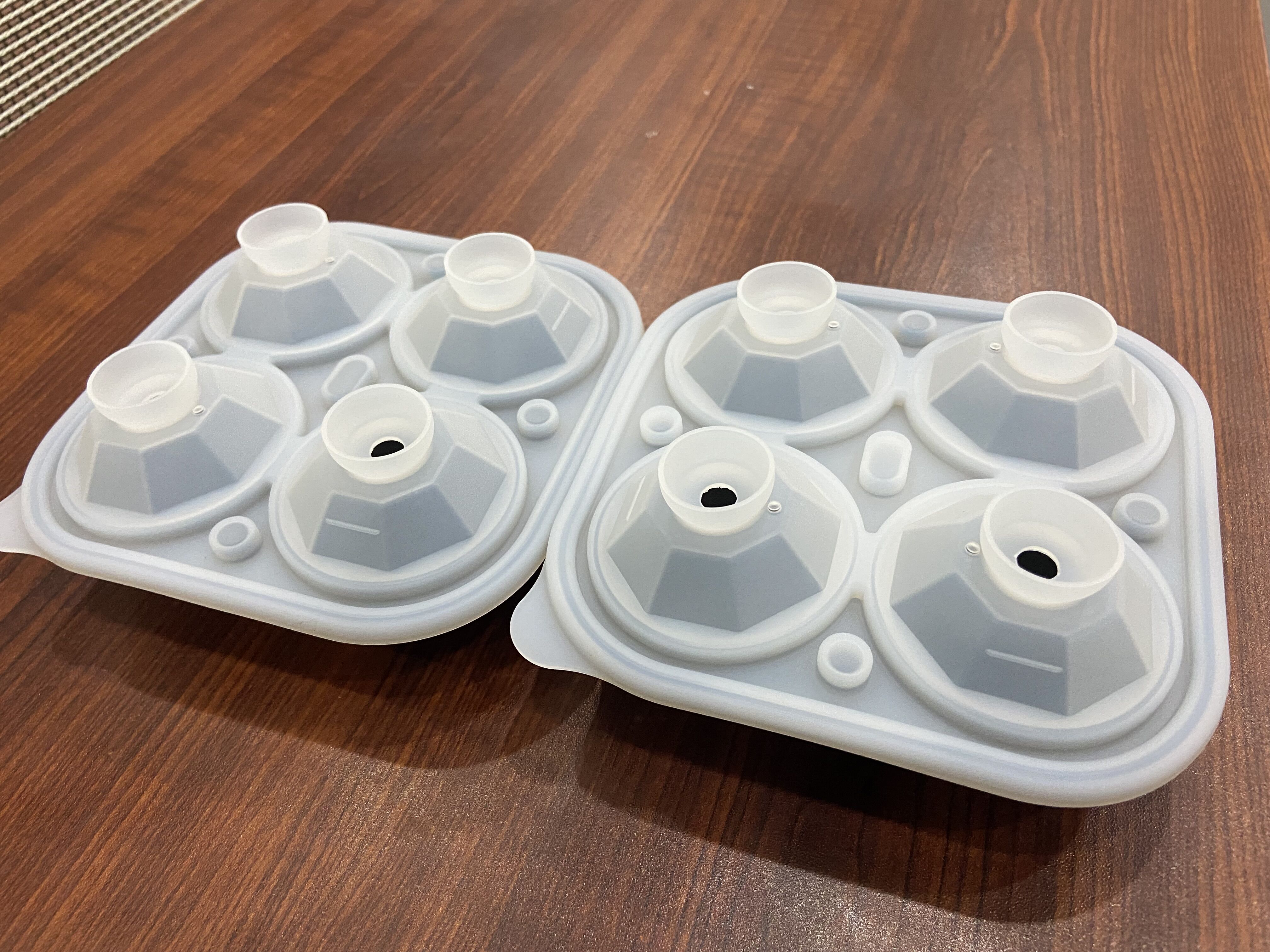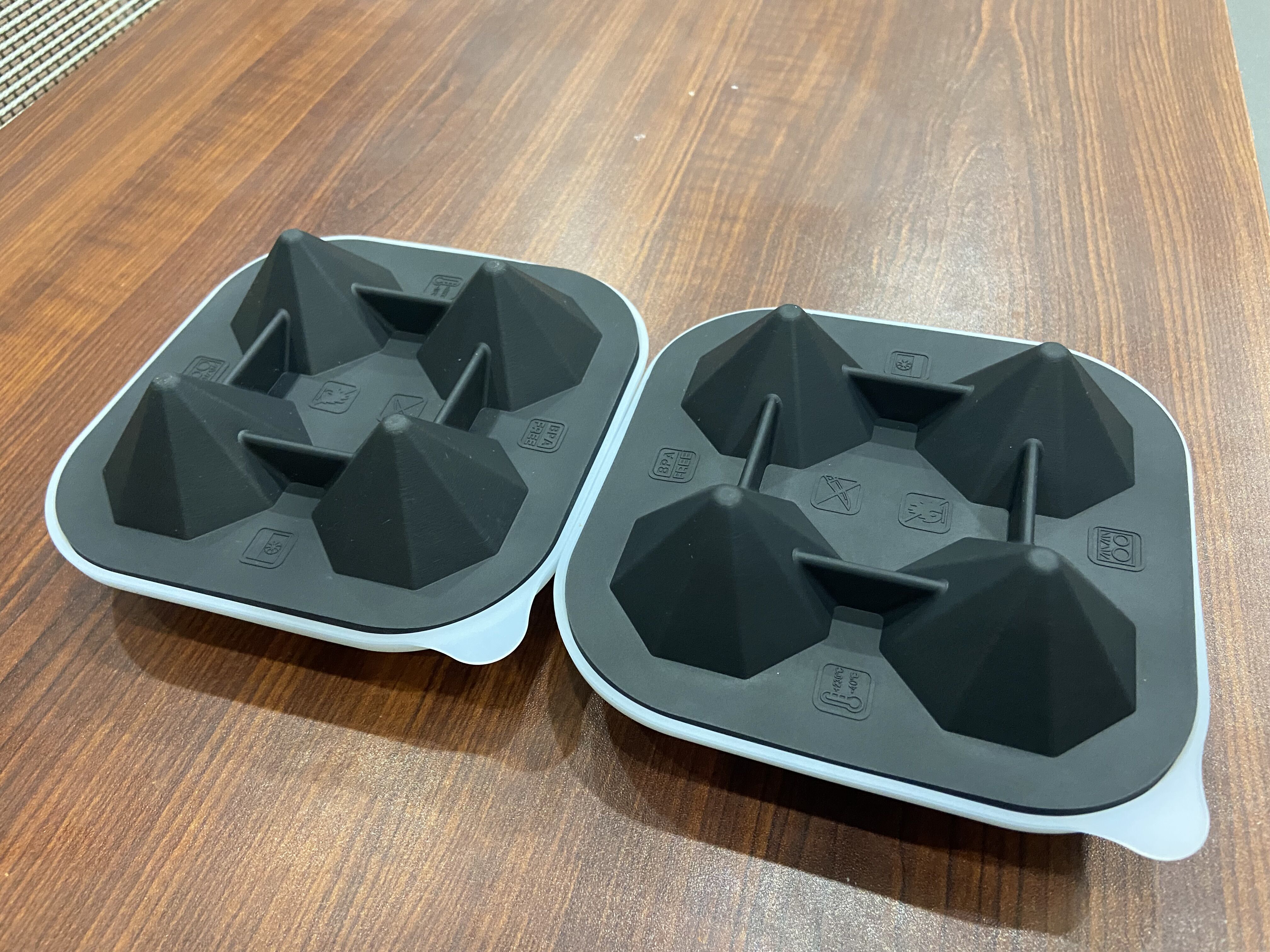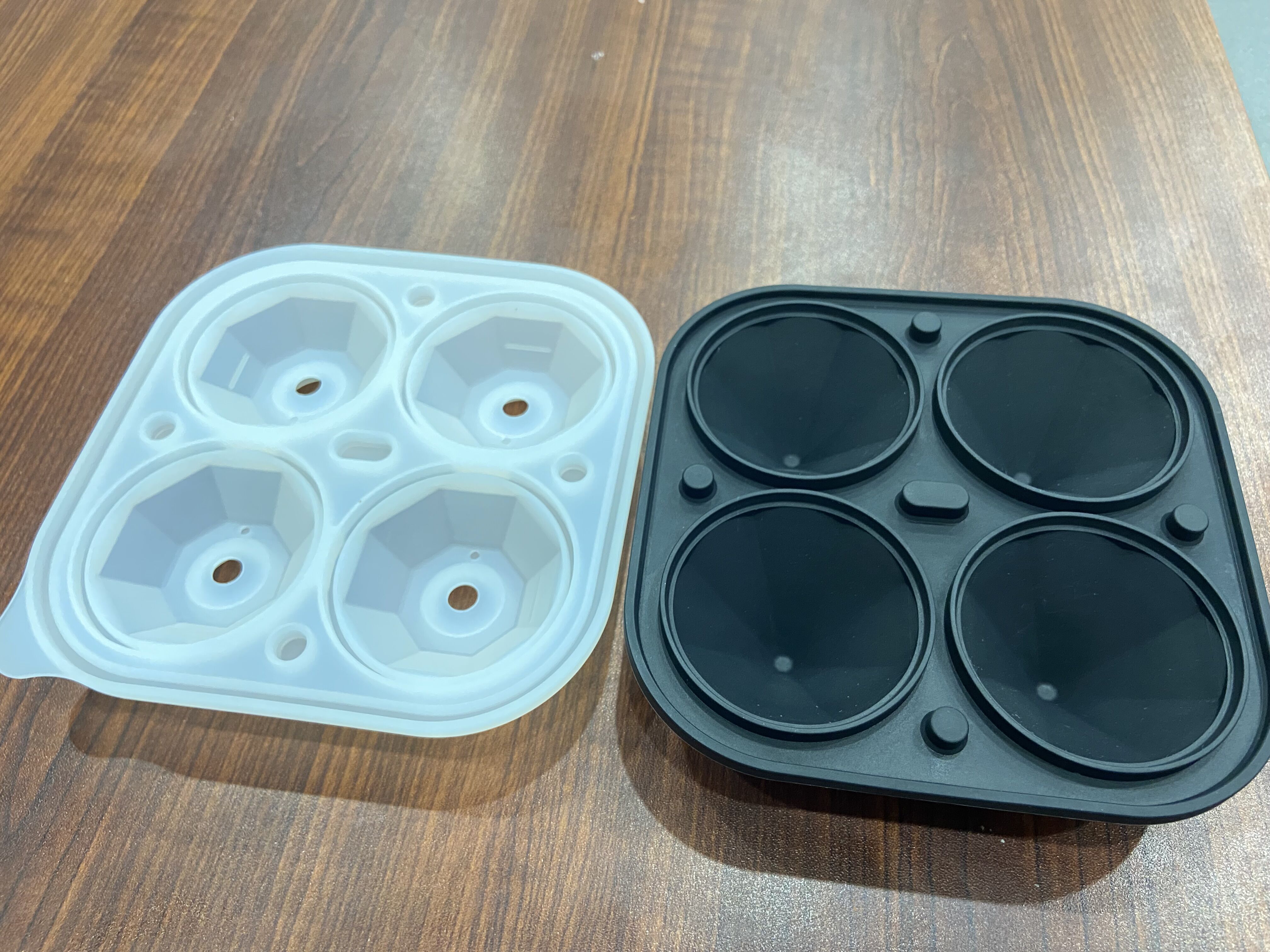 For regular 4 diamonds, it has many disadvantages:
1. The lid is the color of the bag, and consumers cannot see the position of the water when adding water
2. Requires an extra funnel to add water
3. The sealing is not good, it is easy to leak
As can be seen from the comparison of the two, our new model is more advanced than the conventional one. If you also want to work with the most creative companies in China. If you like it, it will be our greatest recognition.
whatsapp:+86 18520883539
email:sales4@shysilicone.com 
---
Post time: Aug-03-2022