Nowadays, more and more families keep pets, so pet-related products are in great demand. At the same time, many sellers sell through stores or online (such as Amazon), and the competition is fierce. After repeated analysis by our market research team, today our company has independently developed 2 new silicone pet licking pads.
     Their details are as follows:
1. Size: 20*20*1.1cm
2. Weight: 145g/156g
3. Color: black, gray, green, blue (color can be customized)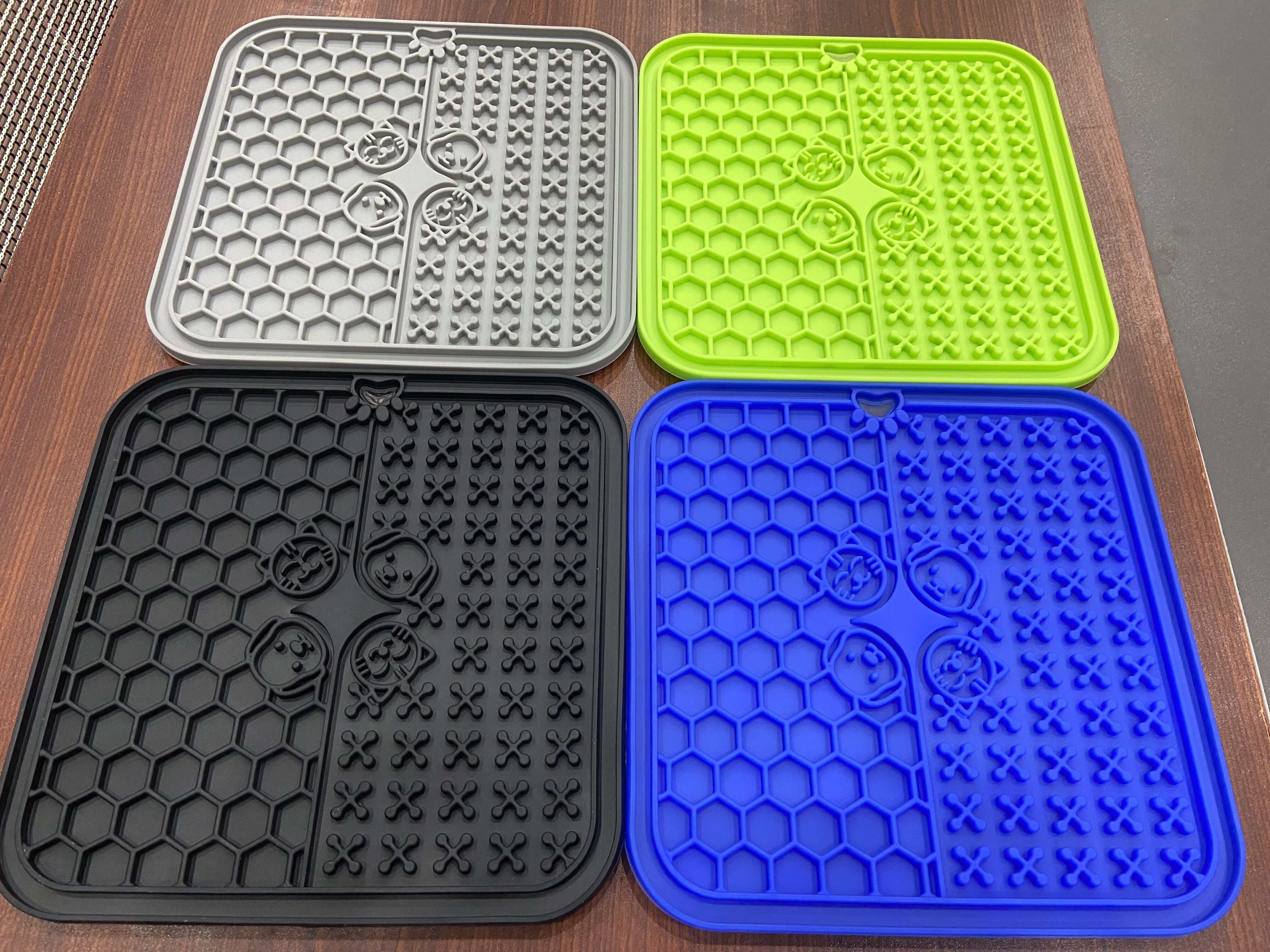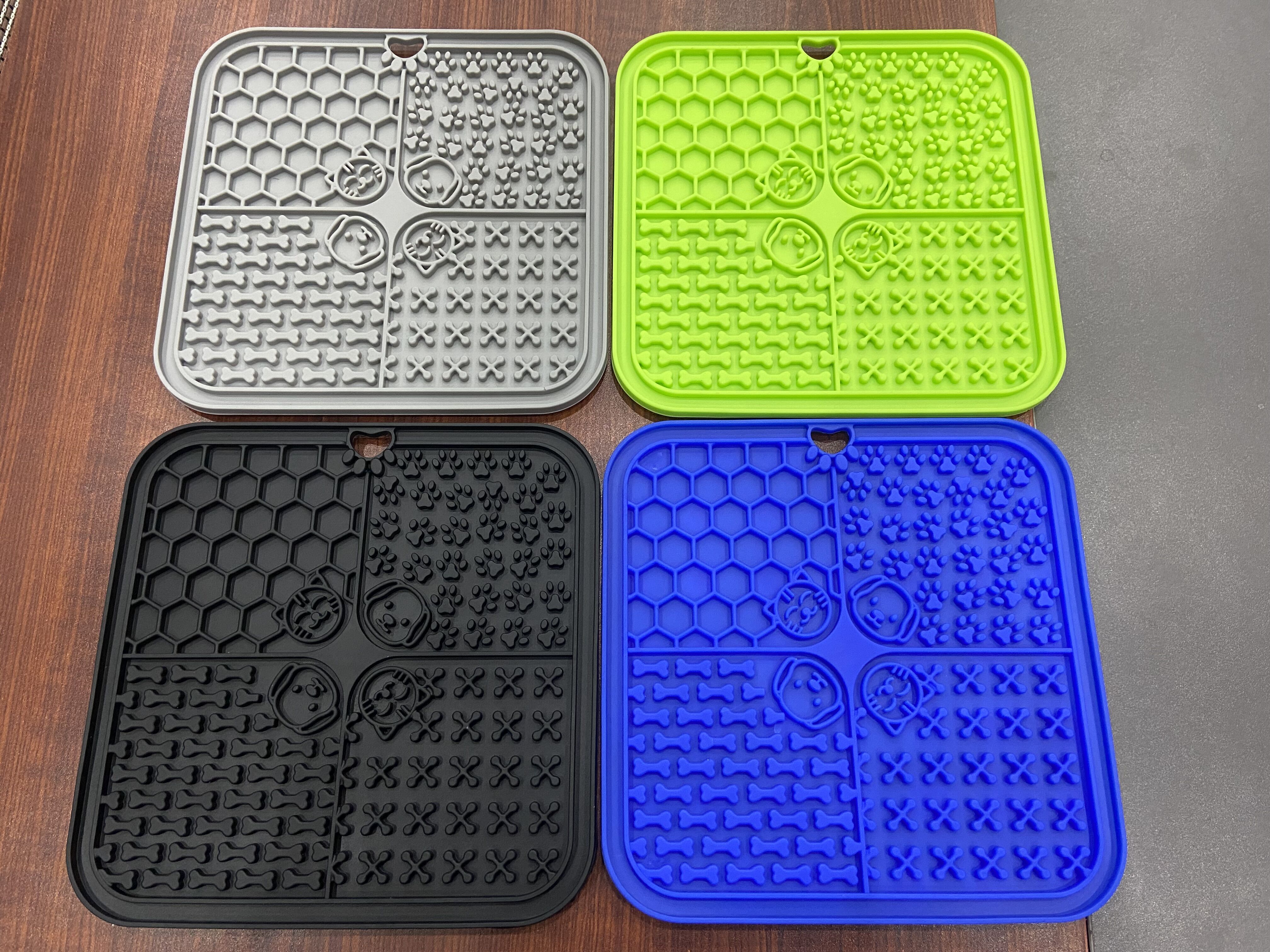 honeycomb+cross+claws+bones pattern
     Their advantages are as follows:
1. There is a hole with a heart shape at the top,
(Hang on a hook to drain water)
2. A variety of patterns mixed, honeycomb+cross/honeycomb+cross+claws+bones,
(Can give pets a variety of dining experience)
3. Star shape in the middle of the mat
(We can add customer's logo and brand name)
4. Four cartoon characters of dogs and cats
(makes the mat more fun)
5.47 strong suction cups on the back
(Can firmly suck the wall or glass)
6. Surrounded by a gully
(Prevent pets from putting food on the floor or wall)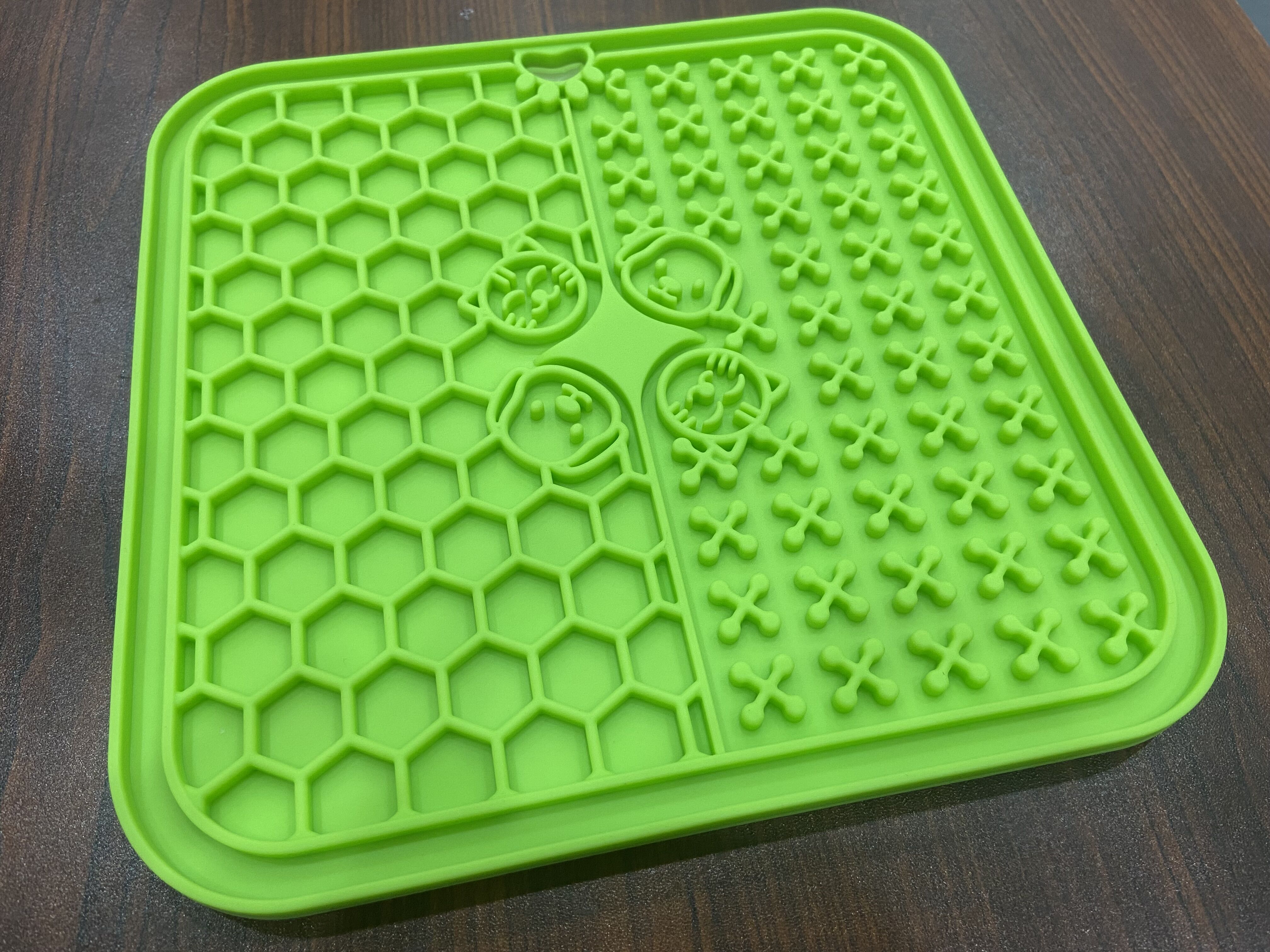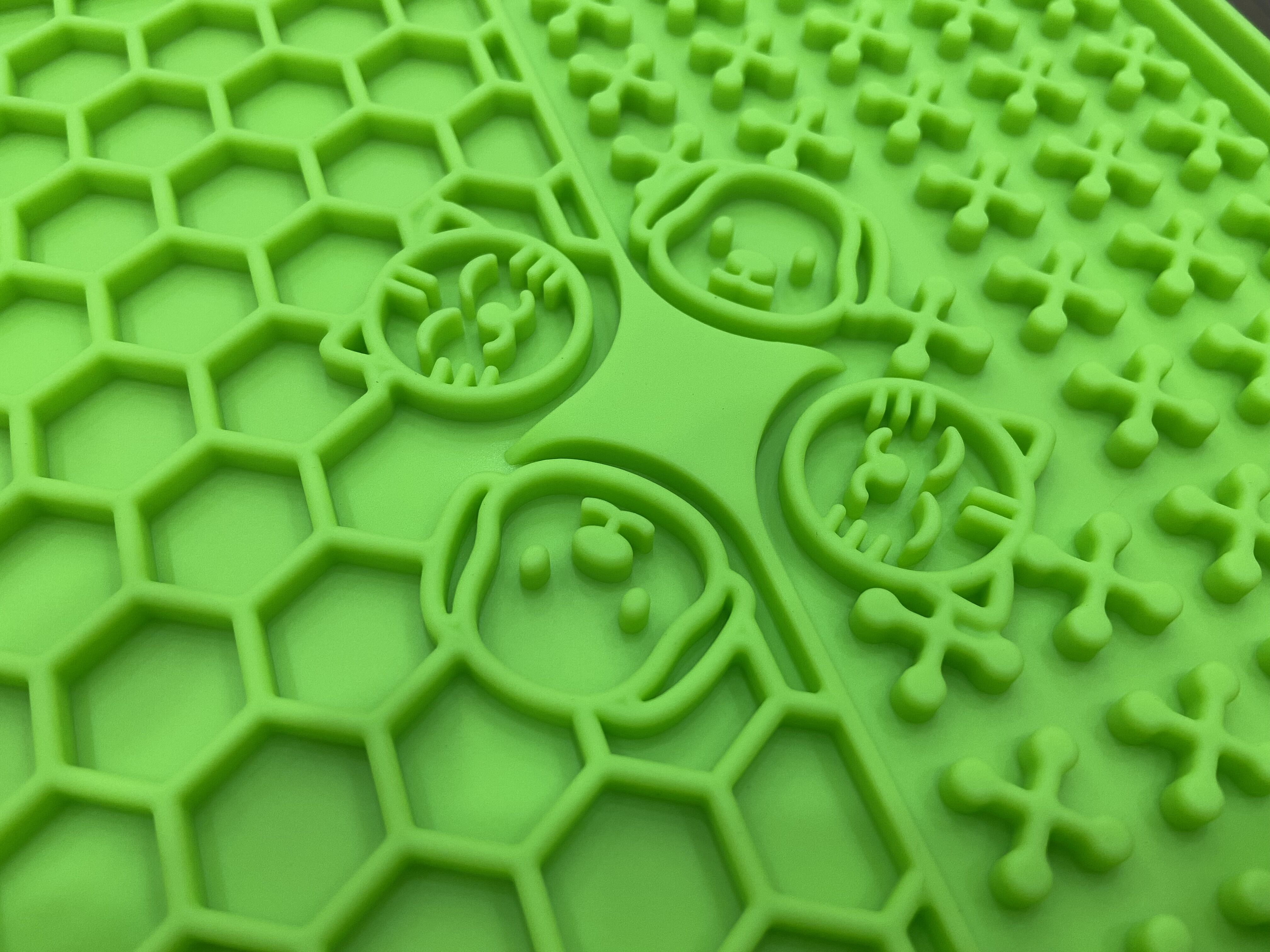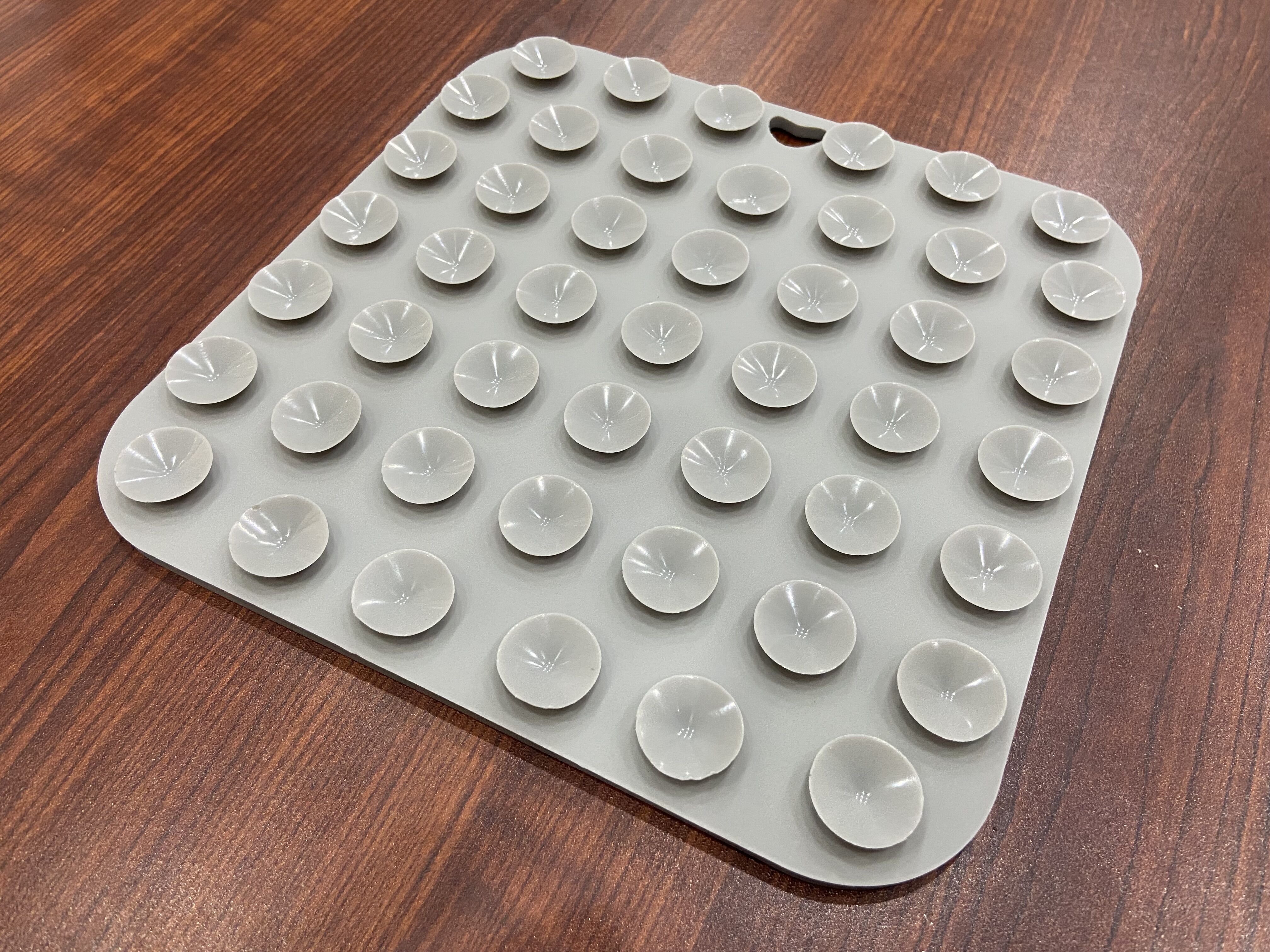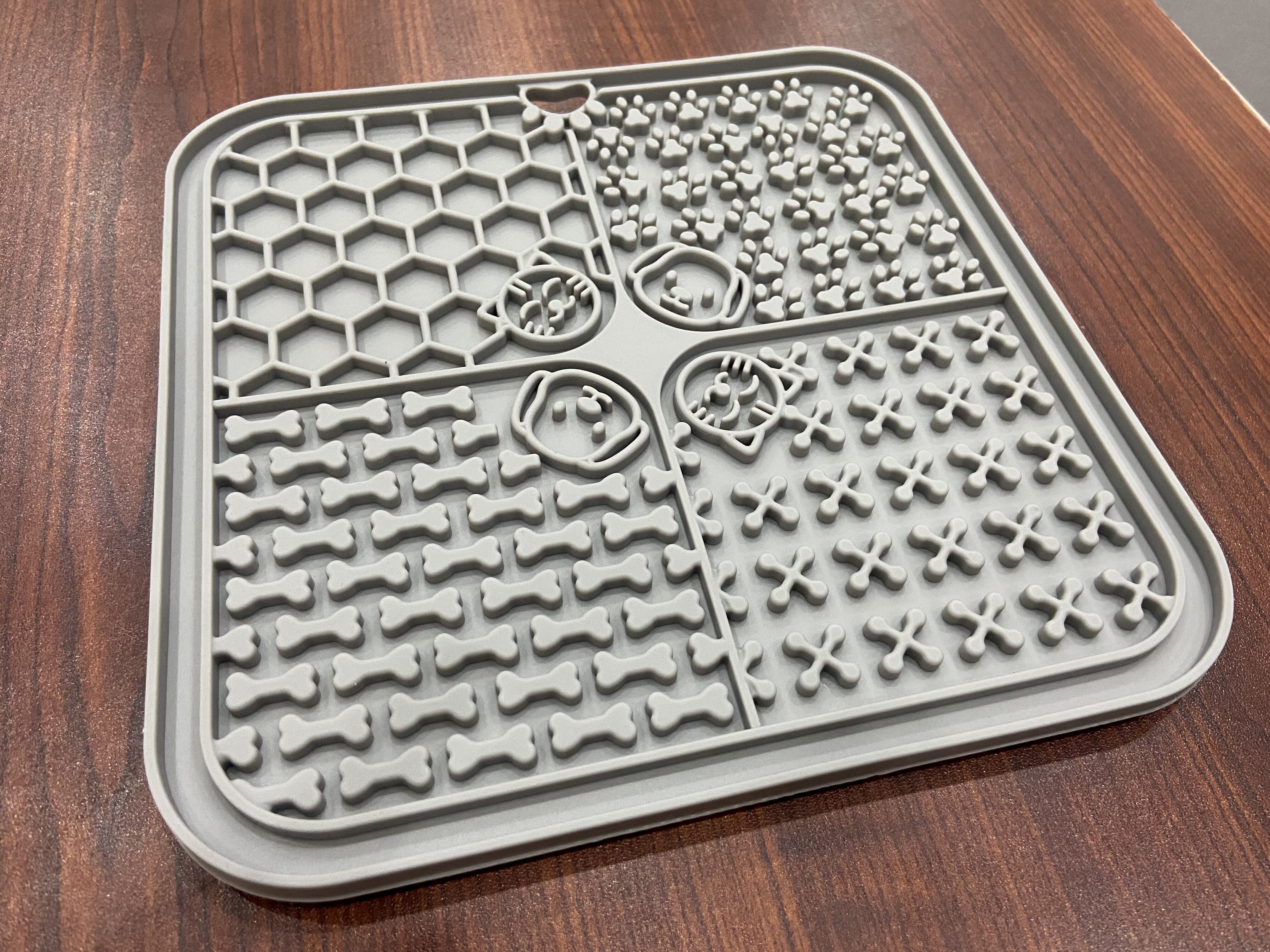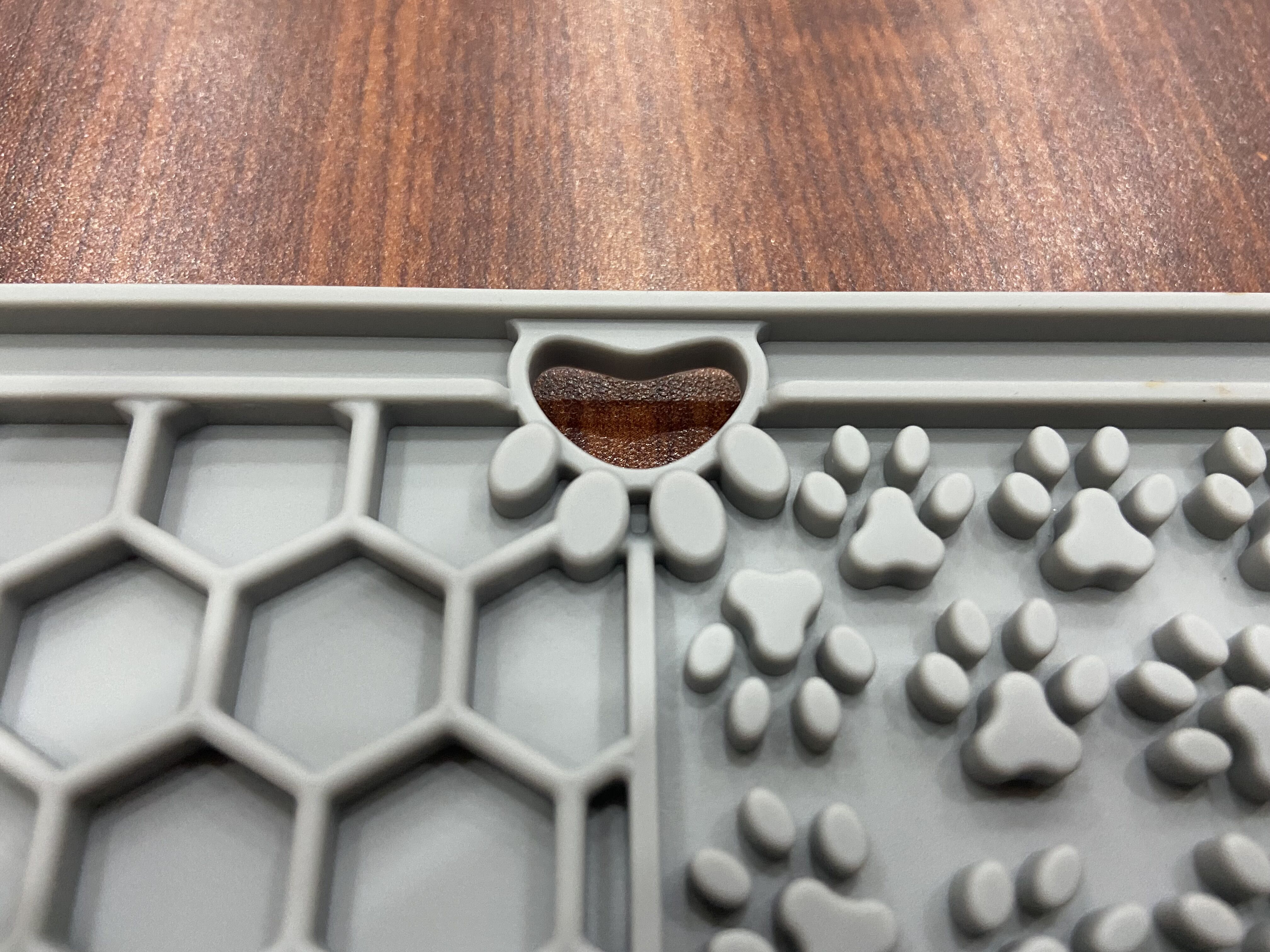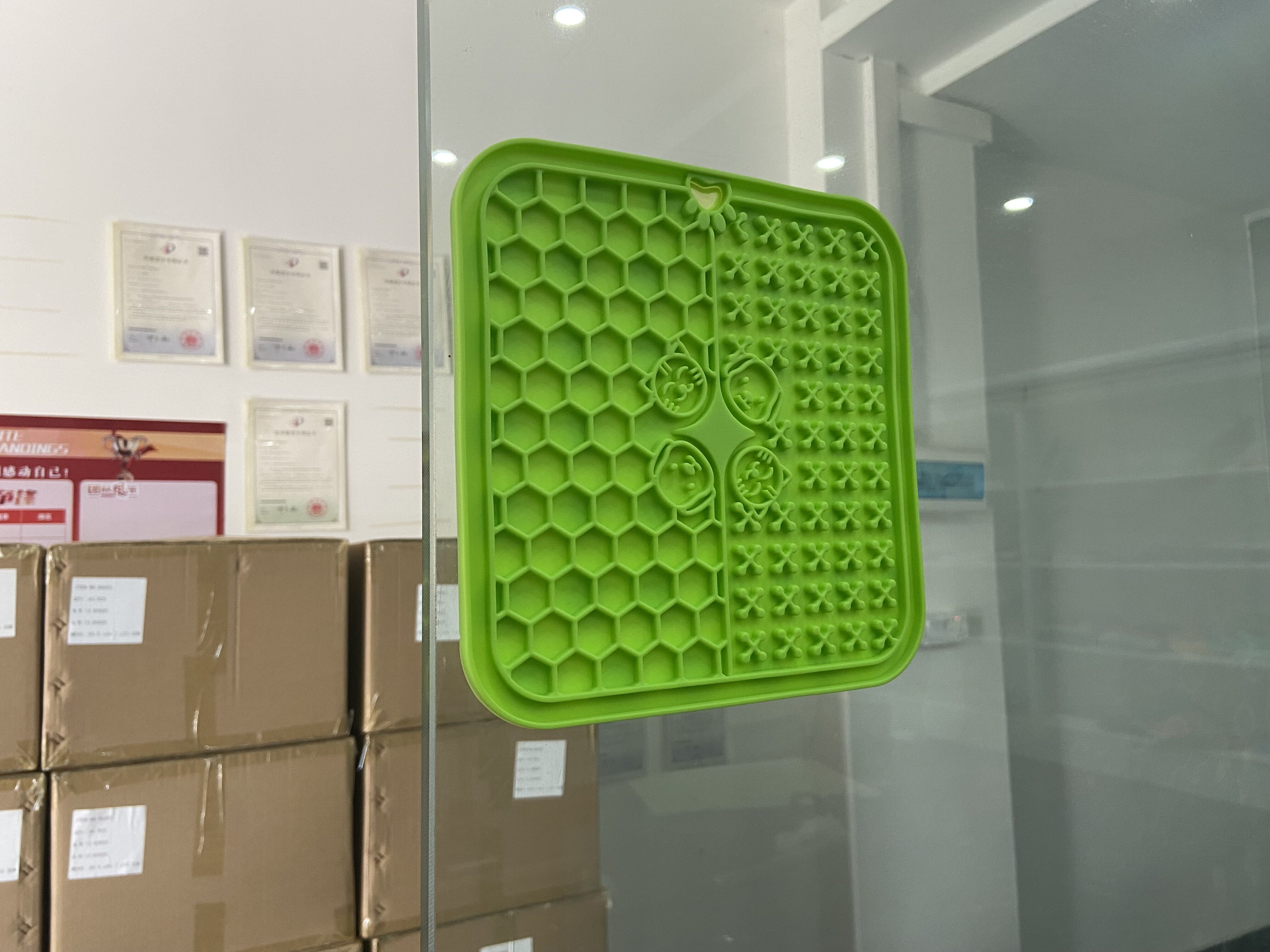 But many of the popular styles on the market now have no holes for draining water or cartoon animal images.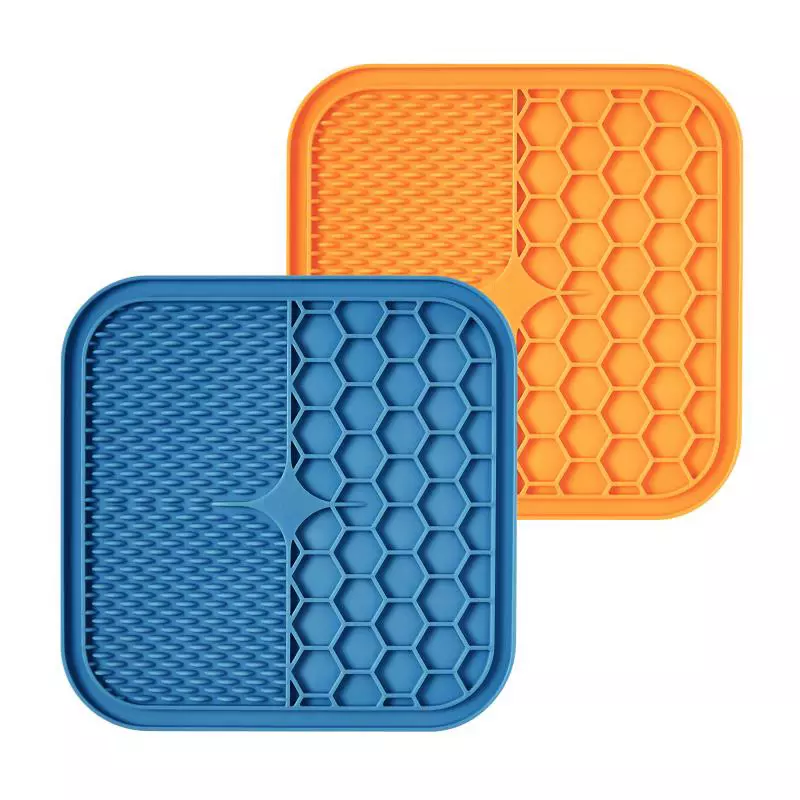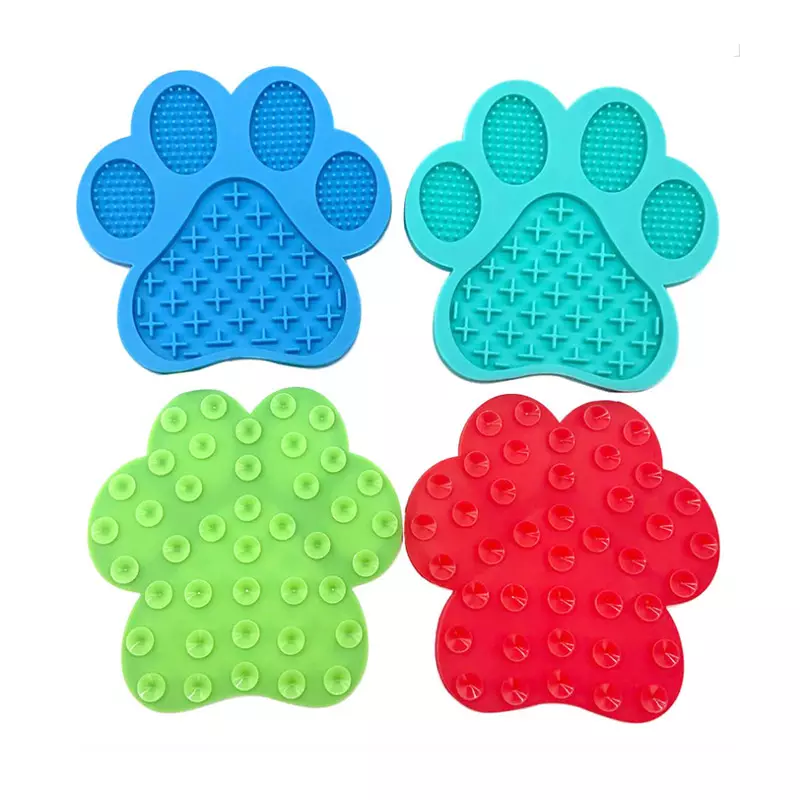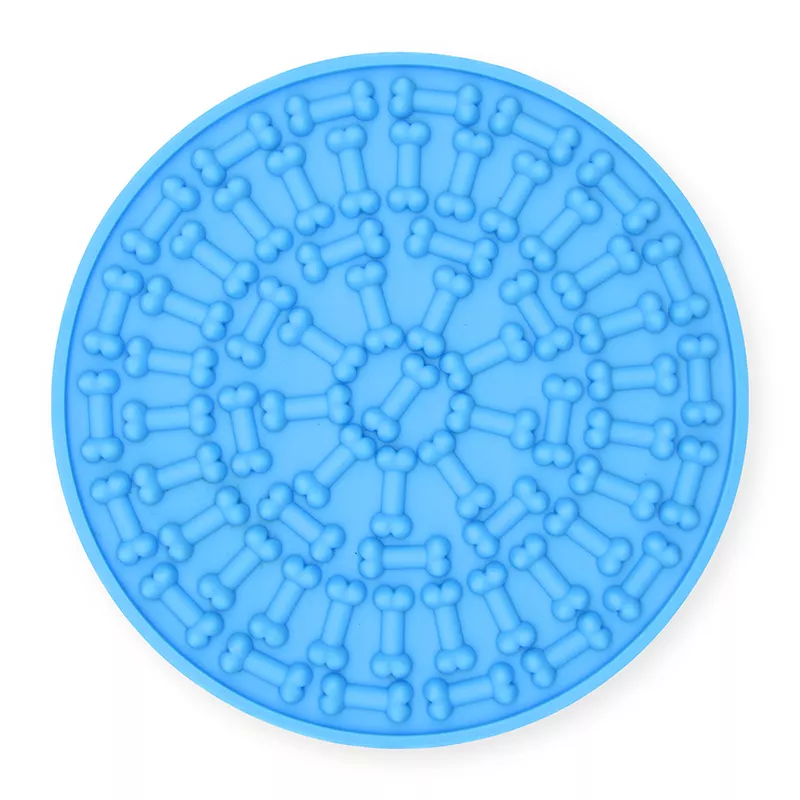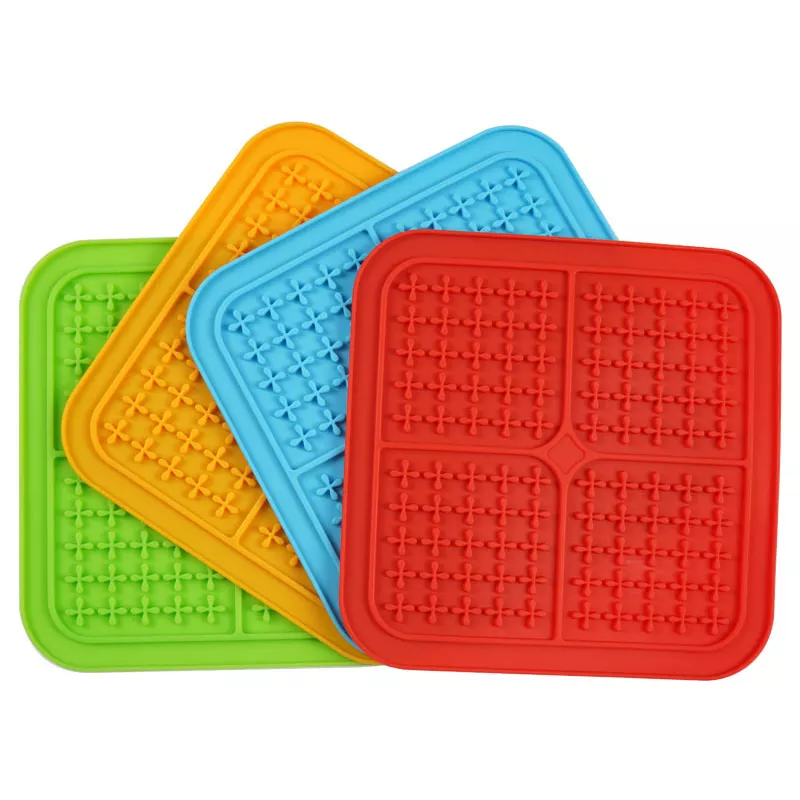 If you are also a seller of silicone pet products, it is indeed a good product worth trying.
whatsapp:+86 18520883539
email:sales4@shysilicone.com 
---
Post time: Sep-03-2022